Brilliant weather so the Mrs and I jumped in the Baur and drove to a beautiful castle just north of Paris for one of the most prestigeous concourses. Officially only tomorrow but we had to stop by and have a sneak peak for you today
Parking space with a view. Watchtower is from the horse track just in front.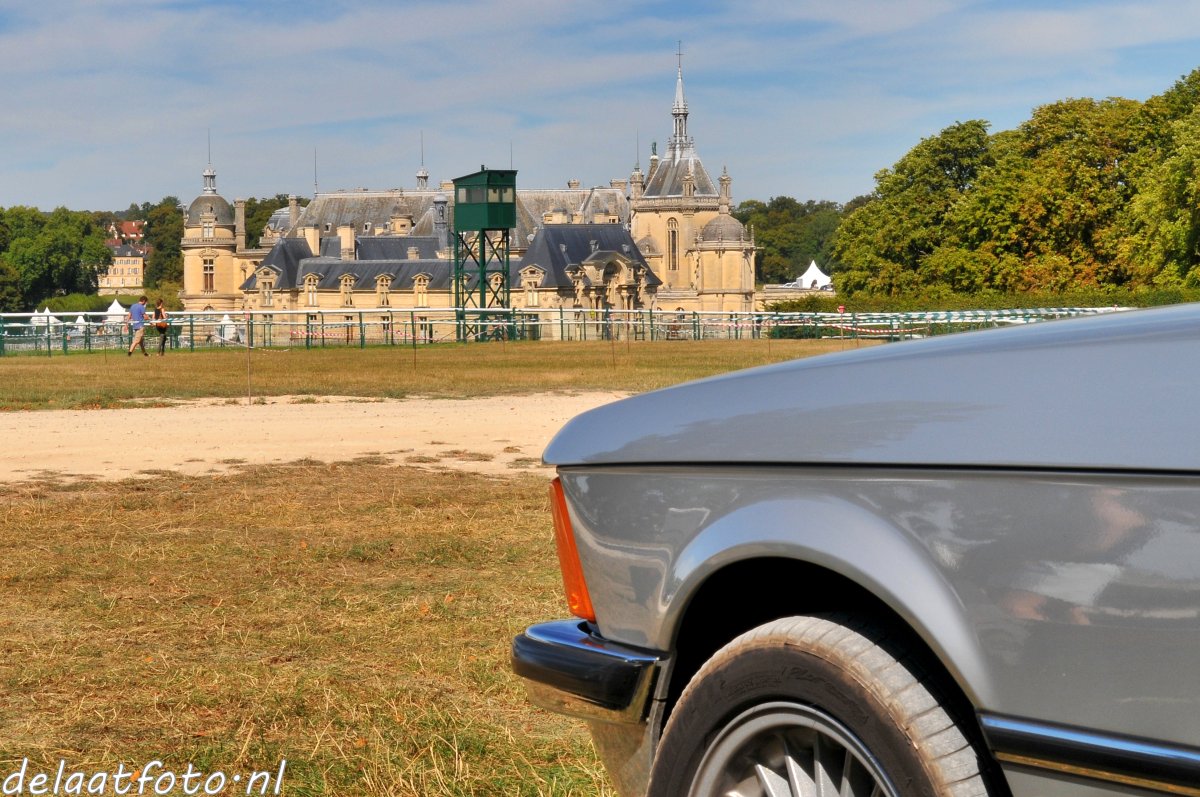 After a chat with this cute lady (about ignition advance mind you) she was off in her French Amilcar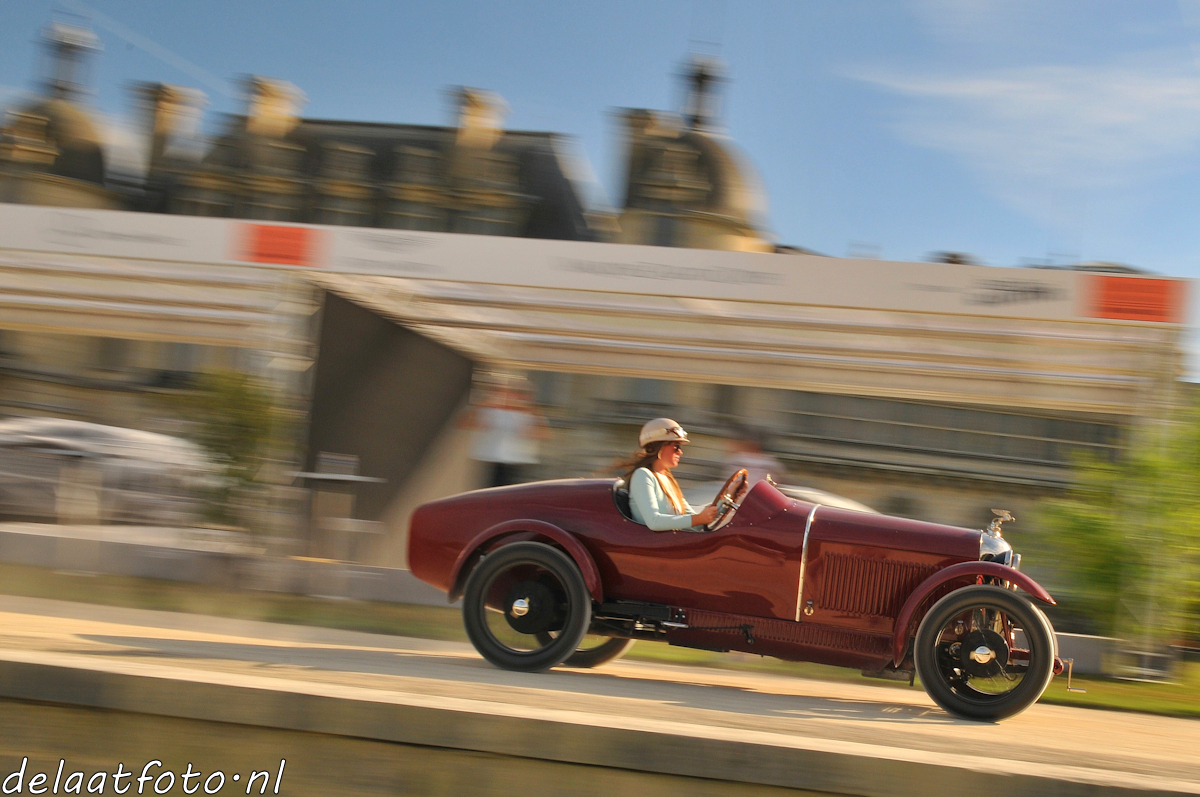 Tammy was shopping for a nice second hander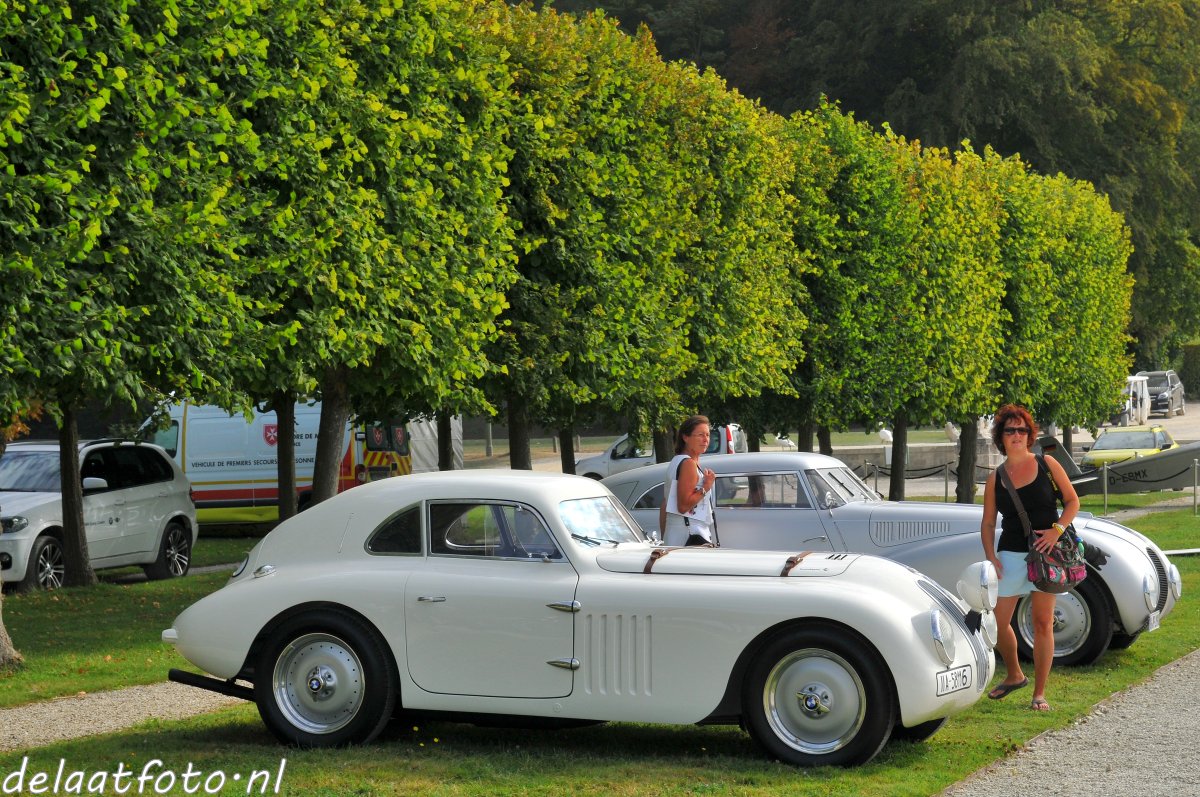 But she found this more interesting. Both the BT52 and the Turbo prototype will be part of an extensive BMW exhibition on Sunday
Looks like this weekend is going to be fun!