Yes... another one! Thanks to Retrobeemer for the hookup, I picked this up about 3 weeks ago. I've forgotten to take photos before I put it in the workshop, so have some rubbishy ones.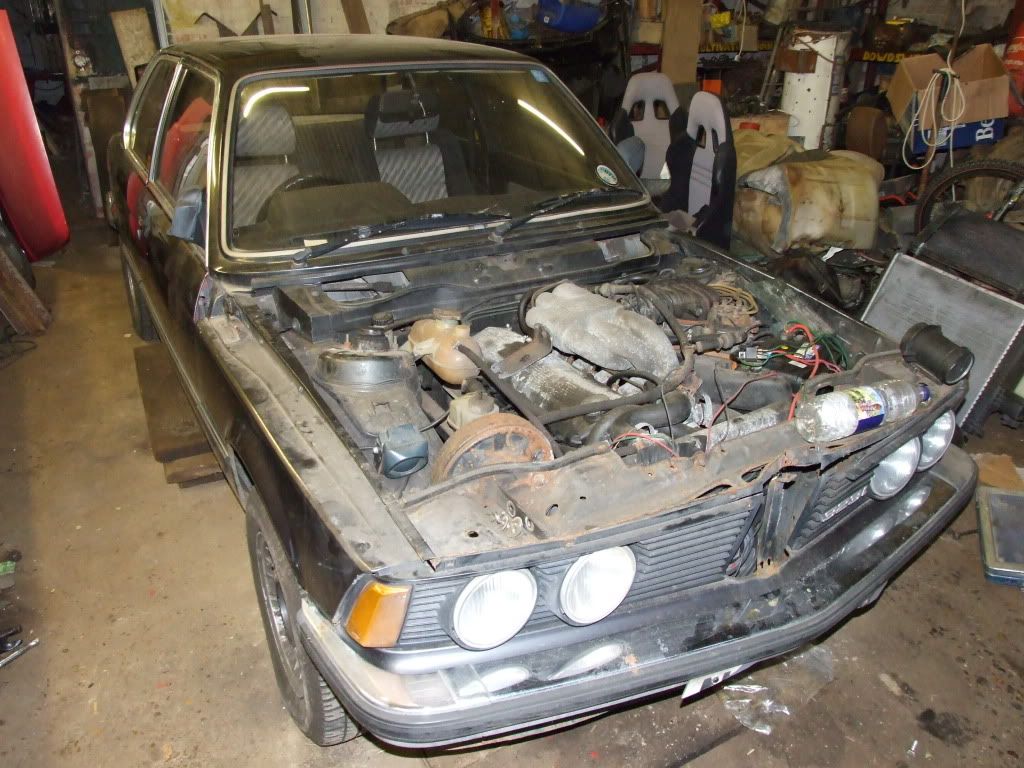 A mishap involving me assuming the brakes were seized lead to the car flying into the trailer winch when I temporarily moved it on the farm... Smashed valance and destroyed number plate! Luckily I'm getting rid of most of the valance and although the bumper wasn't touched that's being removed as well.
You may wonder why the bonnet's off, well that mess isn't hanging around in there for long! I despise K-Jet and the engine doesn't sound too perky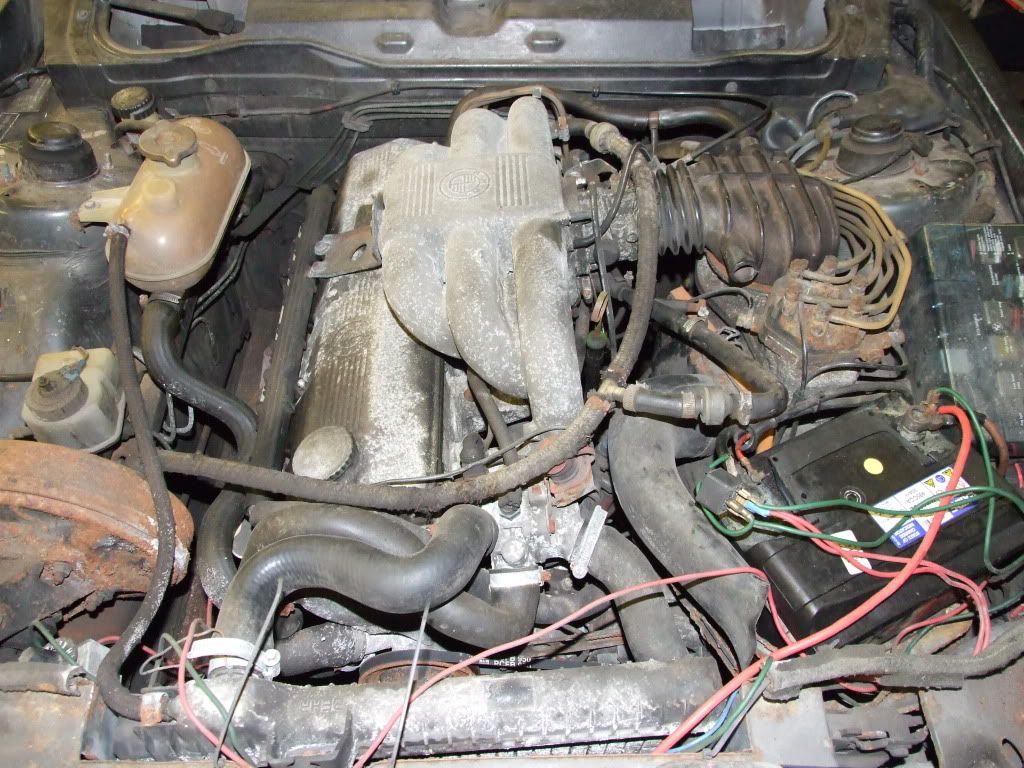 It needs full sills both sides, some welding to the rear wheel arch, inner front wing and chassis rails. Then it'll get an MOT and smoked around this summer with a welded diff.