It all started when a friend sent me a link to an ad about a full set of a (used) electronic ignition (factory one), for E30 and E21 as it was mentioned, so I started looking into the matter, as it was really cheap.
Asked a couple of friends who have the same illness as we all in here lol (ok, one of them is into 02s - but it is more or less very similar), as well as my car's old bmw mechanic and found out a well hidden "secret" (that probably everybody else apart from me already knew); All E21s do not have the same distributor type, as in some of them the pivot is right hand turning and in some left hand.
(Right hand : the direction a bolt is tightened)
This is something very important to know; As I was told, (so if mistaken here the thread is open to anyone who can give some better info) all electronic ignition E21s (and E30s) are left hand.
And as the distributor is connected to the cam, in order to fit a left hand distributor, it is required to replace the cam as well as the cam's gears by a left hand pivot cam set up. (which some might be interested to do if they have in mind to upgrade their cam.)
The pivot direction is shown on the sides of the distributor metal cover by some arrows (see photo below).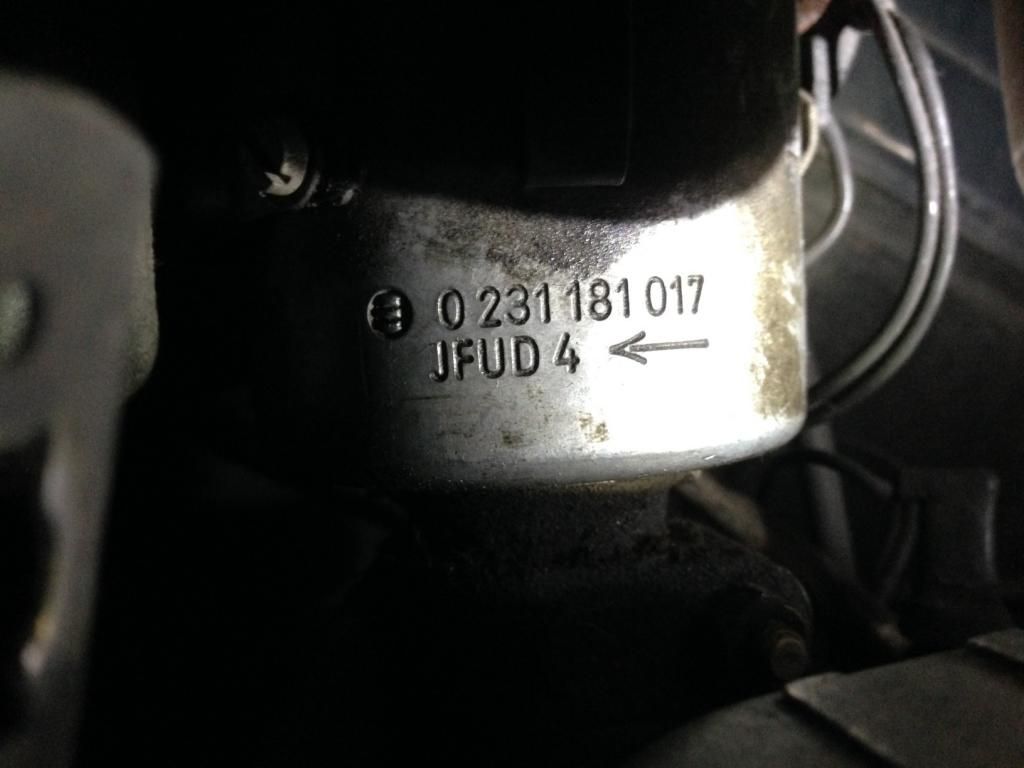 (Near these arrows, the model number of the distributor is also written.)
So I looked for the arrows, found them and was very sad to find out that my car's distributor is right hand turning.
However, there are some aftermarket producers who produce exactly this missing thing, the appropriate kit to convert a distributor from contact points to electronic ignition - and yes, they also have both types (for right or left hand pivot distributors.)
Here 's the link :
http://www.hot-spark.com/
There are other producers as well afaik. I contacted hotspark after some friends' as well as Reck's suggestions.
All I had to do is give them the model no. of my distributor, and the info about the pivot direction.
The new system fits in the old distributor, the same cap and rotor is used, the only things removed are the old contact points and the condenser.
For my distributor, their straight-fit model is the 3BOS4U1.
I also ordered a new coil from them, as they said that this kit needs a coil of at least 3 Ohms resistance in order to work properly, and the label on my old Bosch coil was destroyed so I couldn't read its characteristics
I did not install this kit myself, so I can't give a lot of tips here. However, it comes with installation instructions, and then all one has to do is the timing of the new set -up. They also include a timing "blueprint".
Here are some pics of the factory contact points ignition set up: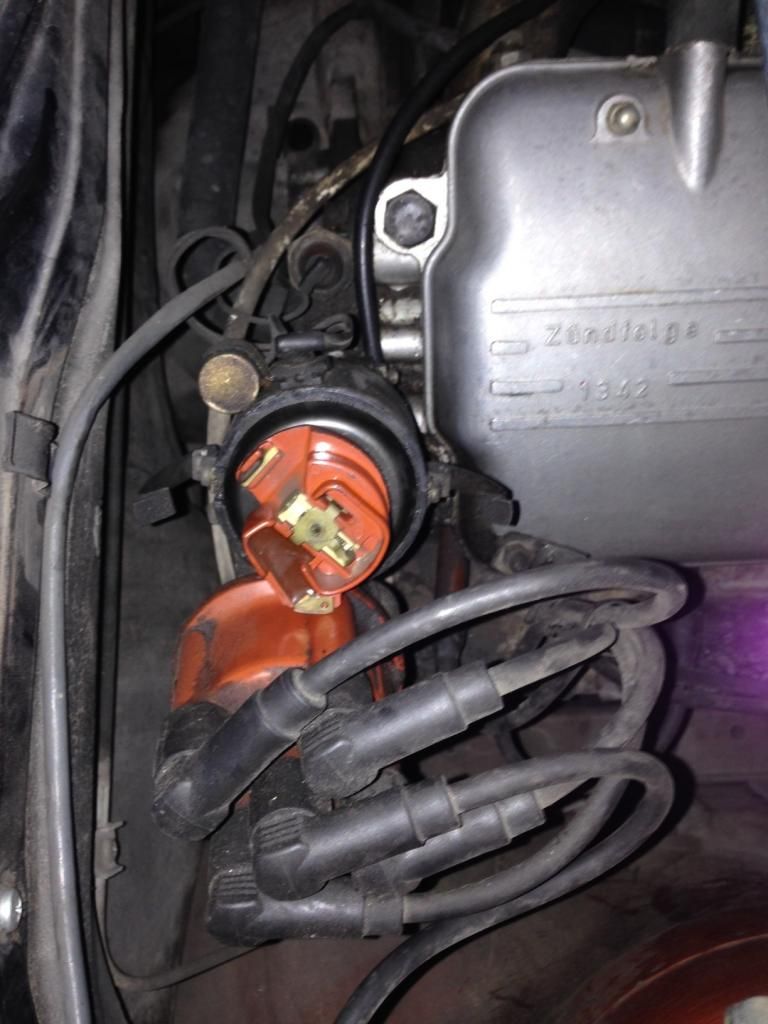 And here are some pics of the new set up: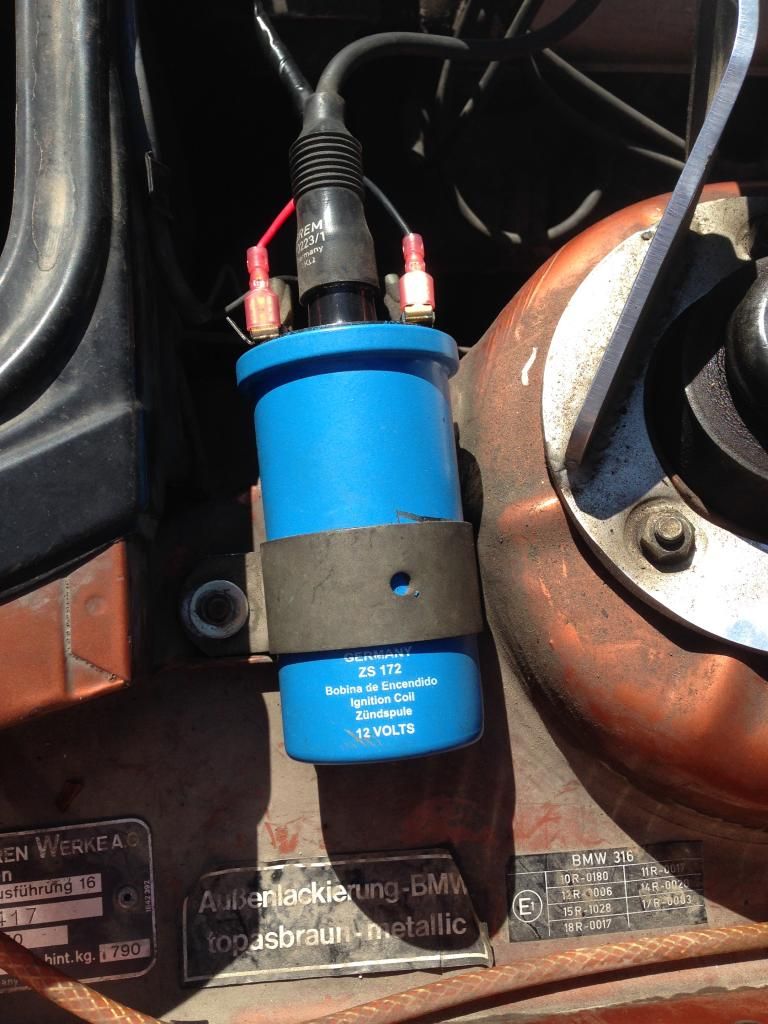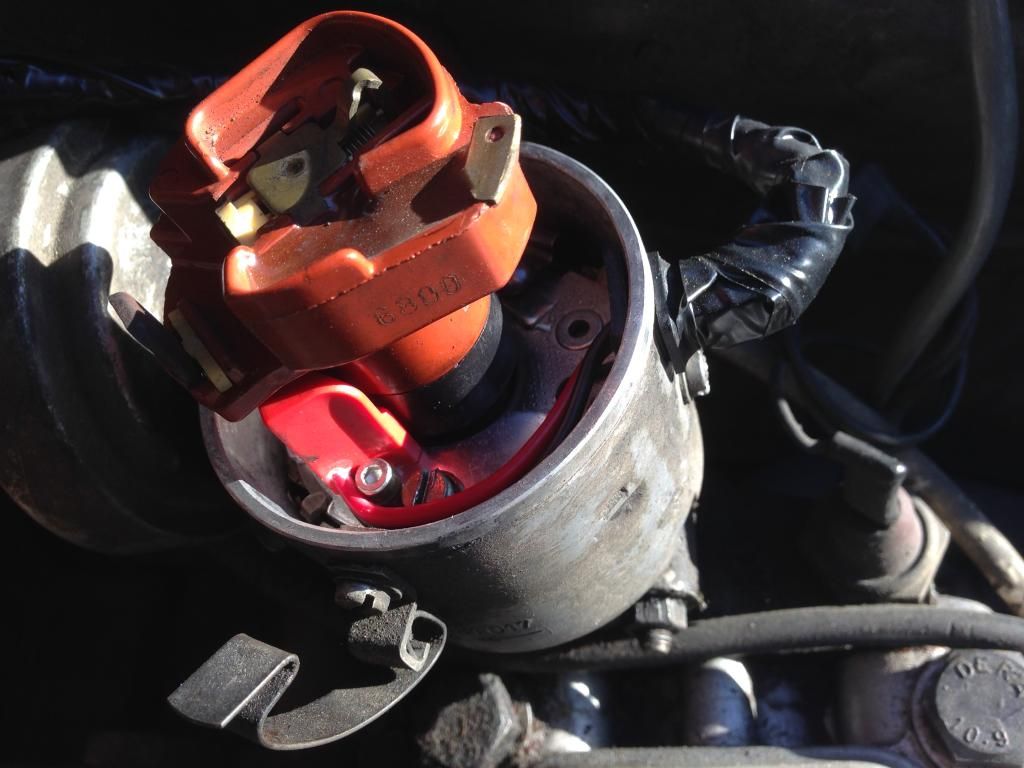 An issue already discussed in another thread is the obligatory removal of the dust cover
Jeroen wrote:Nice, and good results already huh?! One suggestion, I'd try to refit a dust cover underneath the rotor arm. Nr 3 on below image.
The transformation should depend on the condition of each car's old contact points I guess .
In any case, I consider this as one of the best investments I have ever done to my car.
I have a small description of the difference in driving feeling on my build thread (owners' gallery)
Now, afaik, there are some even more upgraded solutions, such as an msd, or the okada projects plasma lift, but I haven't looked into these so much
A friend with a tuned and very powerful 1602 recently fitted an MSD 6 AL, (combined with a hot spark electronic ignition) and he is very satisfied with this set up.
http://www.msdperformance.com/
http://www.okadaprojects.com/usa/products.htm